Charles P. Nelson
Vice Chairman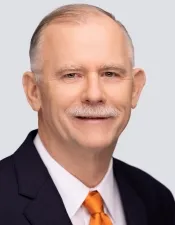 Charles Nelson is vice chairman of Voya Financial, Inc. (NYSE: VOYA), which helps Americans become well planned, well invested and well protected.
In this role, Nelson serves as a strategic advisor to Chief Executive Officer Heather Lavallee. Most recently, he served as the chief growth officer where he was responsible for shaping Voya's growth strategy, including customer segmentation — with an enterprise focus on integrating Voya's customer segments to expand reach in the workplace, as well as targeting new customer segments and solutions. Nelson also serves on Voya's Executive Committee.
Previously at Voya, Nelson was chief executive officer of Retirement and Employee Benefits, overseeing Tax-Exempt and Corporate Markets and Retail Wealth Management, which comprises the company's workplace and individual retirement businesses, including 401(k), 403(b) and 457 plans, as well as its Employee Benefits business. Prior to joining Voya, Nelson served as president of Retirement Services for Great-West Financial through September 2014, and led the legacy Great-West retirement business of Empower Retirement, a business unit of Great-West Life & Annuity Insurance Company.
Nelson has more than 30 years of leadership experience in the retirement and employee benefits industry. He was named the second most influential player in the 401(k) market, according to the 401(k) Wire's 2012 Most Influential ranking list. During his career, Nelson has managed all aspects of defined contribution businesses. He has overseen government, healthcare, nonprofit, 401(k) and FASCore institutional lines of business, while also managing recordkeeping, administration, operations, sales, products, financial results and broker-dealer services. Nelson began his career at Great-West in the employee benefits business marketing retirement plans, healthcare, stop loss and various benefit offerings.
Nelson is a graduate of Whitman College with a degree in chemistry and economics, and he was a member of the Whitman College Board of Overseers from 2008 to 2017. He currently serves on the board of trustees for Whitman College. He also sits on the board of directors of the Defined Contribution Alternatives Association, a nonprofit organization that educates the community on the benefits of including alternative investments within a defined contribution framework. He also serves as the executive sponsor for Voya's employee-led NextGen Council. Previously, Nelson served as the past president of the board of directors for The SPARK Institute, a trade institute that represents the entire spectrum of defined contribution service providers. He has also been a member of the National Association of Government Defined Contribution Administrators (NAGDCA) since 1985. As a member, Nelson has contributed articles for publication, participated on a number of committees, and spoken at numerous regional and national conferences to support and assist the organization's efforts to further the industry.
A leading health, wealth and investment company that provides products, solutions and technologies for approximately 14.7 million individual customers, workplace participants and institutions in the United States, Voya had $5.9 billion in revenue in 2022. The company had approximately $740 billion in total assets under management and administration as of December 31, 2022.
Want to talk to Charles? Please contact a member of our media relations team.