Trevor Ogle
Executive Vice President, Chief Strategy, M&A and Corporate Transactions Officer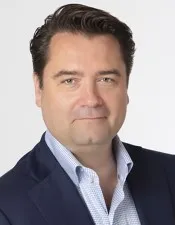 Trevor Ogle is executive vice president and chief strategy, M&A and corporate transactions officer of Voya Financial, Inc. (NYSE: VOYA), which helps Americans become well planned, well invested and well protected.  
In this role, Ogle oversees all aspects of Voya's corporate strategy, acquisitions, divestitures, and other strategic transactions, and serves as an advisor to executive management and the board on these matters. He serves on Voya's Executive Committee.    
Ogle, who joined Voya in 2013, previously was the company's lead for M&A, including corporate development, and deputy general counsel. He has been deeply involved in all of Voya's significant strategic transactions over the course of his tenure, including Voya's divestitures of its fixed and variable annuities businesses, its VFA retail broker dealer, and its Individual Life business, and Voya's acquisitions of Allianz Global Investors' U.S. asset management business, PenCal Administrators, and Czech Asset Management, alongside numerous smaller acquisitions over the past several years.  
Prior to joining Voya, Ogle was an attorney in the General Practice Group of Sullivan and Cromwell LLP, where he focused on public and private corporate transactions, securities law, corporate finance, and general corporate law matters.  
Ogle earned his juris doctorate from the University of Toronto and his bachelor's degree in life sciences from Queen's University in Kingston, Ontario, Canada.
A leading health, wealth and investment company that provides products, solutions and technologies for approximately 14.7 million individual customers, workplace participants and institutions in the United States, Voya had $5.9 billion in revenue in 2022. The company had approximately $740 billion in total assets under management and administration as of December 31, 2022.
Want to talk to Trevor? Please contact a member of our media relations team.