Kevin D. Silva
Chief Human Resources Officer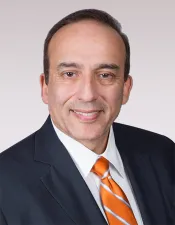 Kevin D. Silva is chief human resources officer for Voya Financial, Inc. (NYSE: VOYA), which helps Americans plan, invest and protect their savings — to get ready to retire better.
In this role, Silva is responsible for Human Resources, Corporate Responsibility and Voya Foundation and directs a strategy aimed at building the organization's human capital by attracting, retaining and developing world-class employees and incenting them to deliver superior performance. Silva also serves on Voya Financial's Executive Committee.
Silva joined the company in 2012. Prior to this, he served as chief human resources officer at Argo Group International, a global, publicly traded specialty insurance company. At Argo, he was responsible for building a high-performing team and implementing compensation, succession and executive-development practices.
Prior to joining Argo, Silva spent more than 13 years at MBIA Insurance Corporation, a global, publicly traded insurance company, where he served as chief administrative officer responsible for the human resources, corporate administration, information resources, facilities and telecommunications, and records-management functions. He served as an adviser to MBIA's business leaders on individual and financial performance improvement. He also played a significant role in driving a post-acquisition integration process and served as an important strategic partner to the CEO and to the Compensation Committee of the MBIA Board of Directors.
Silva has also served in senior human resources leadership roles as head of human resources for Merrill Lynch Capital Markets; chief human resources officer for MasterCard International; and executive director for PepsiCo Management Institute/PepsiCo.
Silva earned a bachelor's degree in communications from St. John's University, and a master's degree in psychology from New York University. He serves as chairman of the Board of Directors for New York Institute of Technology, and is a member of the Institute's Executive Committee. Silva also serves as the Executive Sponsor for Voya's Latinx Employee Resource Group.
Serving the financial needs of approximately 14.8 million individual and institutional customers in the United States, Voya is a Fortune 500 company that had $7.6 billion in revenue in 2020. The company had $700 billion in total assets under management and administration as of Dec. 31, 2020.
Want to talk to Kevin? Please contact a member of our media relations team.