Rodney O. Martin, Jr.
Executive Chairman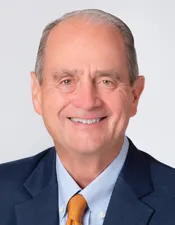 Rodney O. Martin, Jr., is executive chairman of Voya Financial, Inc. (NYSE: VOYA), which helps Americans plan, invest and protect their savings — to get ready to retire better.
Martin is a veteran of the retirement, insurance and financial services industries with more than 40 years of high-profile experience. He joined Voya as CEO in 2011 and served as the company's chairman and CEO for more than a decade before assuming the role of executive chairman. 
As Voya's CEO, Martin advanced a significant financial, operational and cultural transformation and evolved the business portfolio to one focused on delivering health, wealth and investment solutions that enable Voya's approximately 14.7 million individual, workplace and institutional clients to achieve their financial wellness goals with confidence. 
Under Martin's leadership, Voya successfully completed the necessary preparations for an initial public offering (IPO) on the New York Stock Exchange in May 2013 — one of the top performing IPOs of that year. He led Voya in the achievement of several notable financial and operational accomplishments, including generating strong organic growth across all of its businesses; taking Voya from bottom-quartile to top-quartile financial performance, including strong adjusted operating earnings per share growth; executing an enterprise transformation that has exceeded its goals in terms of savings — more than $300 million — and organizational health; and returning more than $7.5 billion in excess capital to shareholders during his time as CEO.
Martin also advanced Voya's culture while defining the character of the Voya brand. Under his leadership, Voya earned recognition as a leader in important areas such as corporate responsibility; diversity, equity and inclusion; environmental, social and governance; and purpose — earning numerous accolades, including: Fortune's World's Most Admired Companies in its first year eligible; World's Most Ethical Companies each year eligible; and Bloomberg's Gender Equality Index each year since its creation.
Prior to joining Voya, Martin held several leadership roles of increasing responsibility during a 10-year tenure at AIG. He served as COO of AIG Worldwide Life Insurance; chairman and CEO of American Life Insurance Company (Alico); chairman of American International Assurance (AIA); and chairman of AIG's international life and retirement services businesses. Martin previously was president and CEO of American General Life Companies prior to its acquisition by AIG in 2001. He began his career in 1975 as an agent with Connecticut Mutual Life Insurance Company, where he served more than 20 years, ultimately becoming president of Connecticut Mutual Insurance Services.
Martin earned his bachelor's degree in business administration from Alfred University. He is a recognized thought leader on a range of business topics, including board diversity and inclusivity for people with disabilities and special needs. Martin is a fellow, Life Underwriter Training Council. He serves on the board of Junior Achievement USA and is a founding partner of the National Down Syndrome Society CEO Commission for Disability Employment.  Martin previously served on the boards of the American Council of Life Insurers (ACLI) and the Life Insurance Marketing and Research Association (LIMRA).
A leading health, wealth and investment company that provides products, solutions and technologies for approximately 14.7 million individual customers, workplace participants and institutions in the United States, Voya had $5.9 billion in revenue in 2022. The company had approximately $740 billion in total assets under management and administration as of December 31, 2022.
Want to talk to Rodney? Please contact a member of our media relations team.