Larry Port
Chief Legal Officer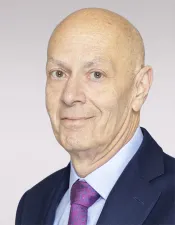 Larry Port is chief legal officer (CLO) for Voya Financial, Inc. (NYSE: VOYA), which helps Americans plan, invest and protect their savings — to get ready to retire better.
Port became CLO in 2020, and serves on Voya's Executive Committee. He oversees all aspects of Voya's Law, Compliance and External Affairs department as well as Corporate Development and Corporate Audit. Port serves as an advisor to senior management and the board of directors on legal, compliance, securities and corporate governance matters.
Port joined Voya in 2016 — serving as senior vice president of Corporate Development. In this capacity, he played a pivotal role in the evolution of Voya's business portfolio, including the sale of its annuities businesses, the acquisition of PenCal and Voya's investment in SAVVI Financial.
Prior to joining Voya, Port held several senior-level roles, including serving as a senior vice president at Assurant, where he oversaw U.S. and global merger and acquisition activities; a senior vice president at MassMutual, where he was responsible for worldwide corporate development; and as associate general counsel at Texaco Inc., where he was responsible for providing legal services to its worldwide oil and gas exploration and production practice.
Port received his bachelor's degree from the University of Virginia and a J.D. from the University of Pittsburgh School of Law.
Serving the financial needs of approximately 14.8 million individual and institutional customers in the United States, Voya is a Fortune 500 company that had $7.6 billion in revenue in 2020. The company had $700 billion in total assets under management and administration as of Dec. 31, 2020.
Want to talk to Larry? Please contact a member of our media relations team.